Our Pizza Place
Our pizza place is the perfect quick fix after a long day exploring the Pembrokeshire coast. In summer seasons we sell out almost every night, so come and grab one before they go!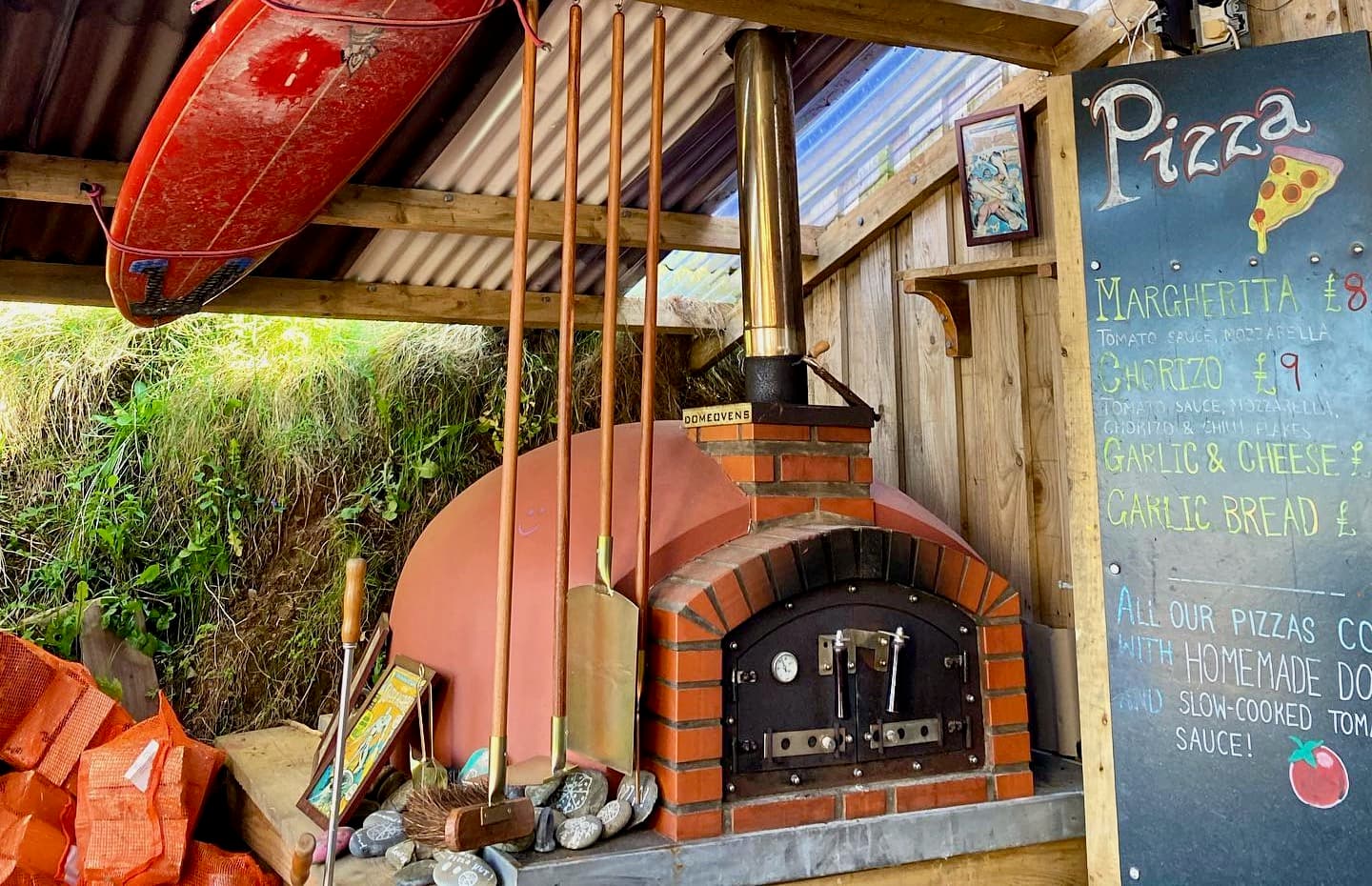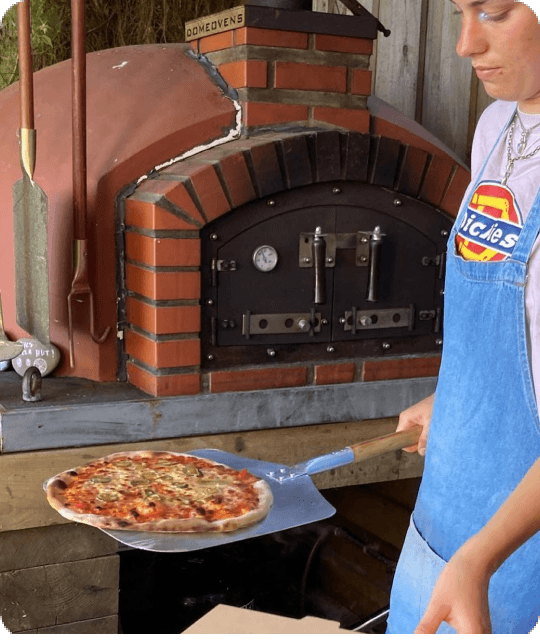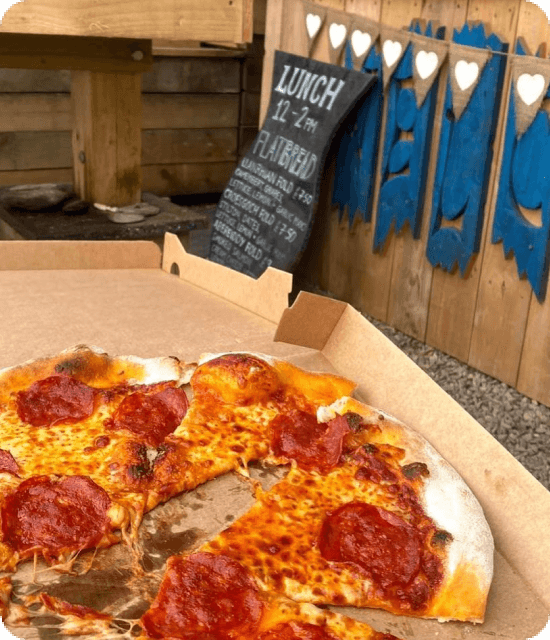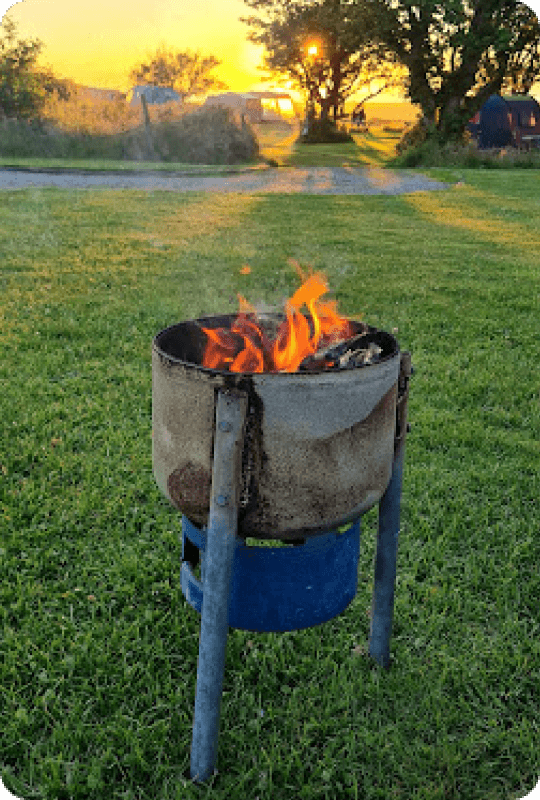 OUR PIZZA JOURNEY
We've been making pizzas for our children for years and it became the norm for us to host friends and family for pizza nights

Inspired by the positive feedback, we decided to invest in a wood-fired oven and started selling pizzas to the campers. After a matter of weeks, the pizza started gaining popularity and queues began forming.

Although the business grows each year, we've stayed true to our routes; simple, fresh food that makes you feel good. We make all ingredients fresh on the day and hand cook them with love, so you can love eating them!
Fresh ingredients made on the day
---
What days are you open?
The pizza place is usually open during July-September. We do however open at some points over May and June, depending on availability, keep an eye out on our instagram and Facebook pages for updates on opening times
Do you have a menu?
Our menu is pretty simple - you can see it here
Can we sit in?
Currently there is no seating area, as we are takeaway only. We have big plans to create a seating area for visitors to enjoy their food, so keep an eye out on our social media for news soon!
How fresh is the dough?
The dough is made fresh every morning in our pizza kitchen. Nick has been refining the recipe for years, providing visitors with a crispy base and perfect crust.
Do you cater for gluten free and vegans?
We do not currently cater for GF options, as we are currently investigating how to master the recipe. We do however, have a vegan pizza option. Check out our menu for more details.
Can we call to order?
We make a set amount of dough to sell every night, therefore we generally work on a first come first serve basis of ordering in person. We only accept pre orders if it is a party of over 15 pizzas, so do give us a call if this is what you're after.